Centrally located near Landshut central station and only two kilometers from the historic old town center, the B&B Hotel Landshut opened on 31 October 2018. It offers 84 single bed, twin bed, and family rooms, all of which provide free high-speed Wi-Fi as well as Sky TV, air conditioning and soundproof windows. The unique B&B style using a "city theme", features modern illustrations in the lobby and the guestrooms giving the house a distinctive design.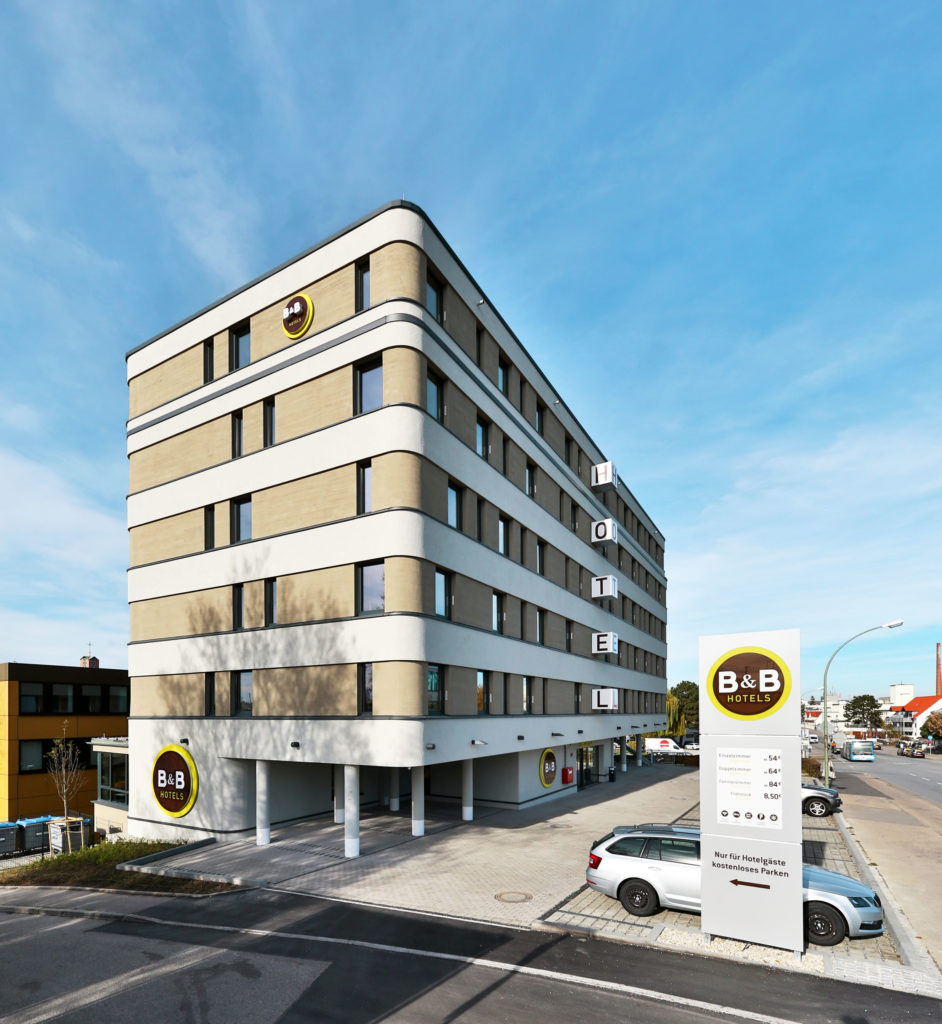 In a short period of time the project developers managed to construct an attractive and at the same time unobtrusively elegant building on the unused land area near the main railway station. Ever since, it marks the entrance to the cosmopolitan, modern and style-conscious city of Landshut.
The project was initially developed by a partnership between the two project developers MHG Munich Hoteldevelopment Group GmbH and FRONTERIS Immobilien GmbH as well as the architect's office Beitler Architektur + Projekt GmbH. Together with the hotel's operator, the internationally operating B&B Group, the object "An der Überführung 6" was optimized step by step to meet the individual requirements of all partners to finally achieve a top result for all parties involved.
About B&B HOTELS
B&B HOTELS GmbH is a subsidiary of the French hotel chain Groupe B&B Hôtels with over 460 hotels all over Europe. With 110 economy hotels, B&B HOTELS currently offers 11,300 guestrooms throughout Germany. Currently, other B&B hotels are located in France, Italy, Spain, Poland, Portugal, Belgium, Slovenia, the Czech Republic, Switzerland and Brazil. For the next few years, about 15 hotel openings per year at various locations in Germany are planned and realized. At EXPO REAL 2017 in Munich B&B HOTELS was for the third time awarded "Most Wanted Investment Partner" by TREUGAST Solutions Group.